Seven treasures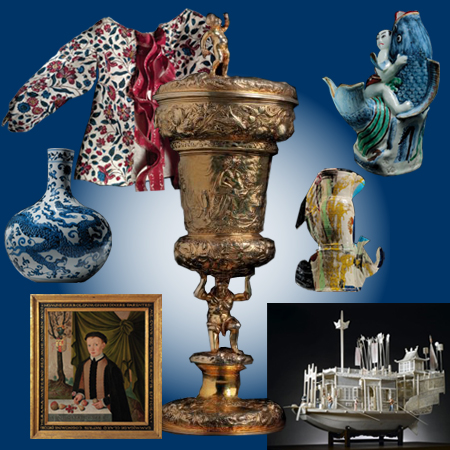 The large collection of the Ottema-Kingma Foundation OKS is very comprehensive: European and Asian ceramics, prints, furniture, paintings, silver and countless other objects of arts and crafts.
A number of these objects from the OKS-collection have been highlighted in the form of picture postcards and extended descriptions on this website (currently in Dutch only). The selection has been made in order to show the wide range of the collection to enable the wider public to view the OKS's cultural heritage objects on loan to Frisian museums.
The seven treasures:
Photography: Erik & Petra Hesmerg
Picture postcard design: BW H Ontwerpers, Leeuwarden
The OKS Collection
Our collection consists of approximately 30,000 cultural heritage objects which are loaned to 34 institutions.
Contact
Secretariaat Ottema-Kingma Stichting
Harlingersingel 23-A
8913 CJ Leeuwarden

Visitors by appointment only
Contact us